Microneedling with the SkinPen® will step up your skin care game at Vital Aesthetics in Dallas, TX. You might be dealing with over-the-counter skin treatments that are not effective in firming or improving your skin. We invite you to learn more about nonsurgical treatments to rejuvenate your delicate skin, like microneedling. Our practitioners, Dr. Richard Eller and Dr. Michele Cavenee, are happy to offer microneedling (also known as collagen induction therapy) sessions at their MedSpa. Microneedling uses multiple fine needles to safely and effectively make micro-injuries in the skin.
The micro-injuries trigger the natural production of elastin and collagen, two nutrients that improve the appearance and health of your skin. Easily combined with other skin treatments, like vitamin serums or platelet-rich plasma (PRP), microneedling can help minimize scars, stretch marks, and pores. Schedule a consultation at Vital Aesthetics to hear more about the benefits of microneedling and ways to personalize your treatment for your skin concerns and goals.
Who is an ideal Candidate for microneedling?
You may be a candidate for microneedling if you have mild to moderate skin problems, like atrophy or uneven texture. Collagen induction therapy with the SkinPen can also reduce the appearance of pores, scars, and stretch marks. You will need to be patient in seeing results of your microneedling treatment because the collagen and elastin need time to develop, but you will see natural-looking results and gain healthier overall skin.
How does microneedling work?
Collagen induction therapy with microneedling is performed in one of our treatment rooms in about 30 – 60 minutes with the SkinPen and local anesthesia or numbing cream if preferred. Most patients report little or no discomfort with microneedling. Your skin will be cleansed before the handpiece is passed evenly over. Once the microneedling is done, a topical treatment, like platelet-rich plasma (PRP) or a vitamin-infused serum, may be applied for deeper penetration of the nutrients into your skin. A moisturizer will be massaged in along with sun protection because the treated skin will be sensitive to light exposure after the SkinPen session.
After Your Microneedling treatment
After your treatment, you can have mild swelling and redness for a day; however, this should subside naturally. It can take 1 – 2 months for the collagen and elastin levels to increase before you notice visible improvements in the appearance and health of your skin. You should schedule follow-up treatments every 4 – 6 weeks for optimal outcomes and long-lasting skin benefits.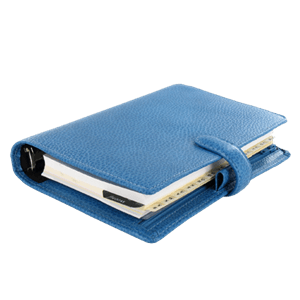 Add on our SkinPen Microneedling treatment
Change up your skin care routine for our SkinPen microneedling treatments at Vital Aesthetics in Dallas, TX. Microneedling is a nonsurgical treatment that can produce impressive results, and it boosts your natural production of collagen for smoother, firmer skin. Make an appointment with Dr. Eller or Dr. Cavenee to hear more information about microneedling today.
Related Procedures