Are you concerned about how your skin looks because of sun damage or aging? Vital Aesthetics can perform a skin consultation for you at our Dallas, TX office. Our practitioners, Dr. Richard Eller and Dr. Michele Cavenee will determine if you could benefit from our Vital Forever Youthful IPL Facial. IPL stands for intense pulsed light, and it is a skin therapy we offer to rejuvenate the skin of adult women and men with cosmetic issues visible on the face and neck. An IPL facial may not be an invasive procedure; however, it can be very effective and produce impressive outcomes.
This treatment sends intense pulses of light that heat the skin just enough to ignite your natural healing process and boost the production of collagen. After a series of treatments, you could have healthier skin with an even tone, less dramatic age lines, and fewer spots of pigmentation. Call and book a consultation at Vital Aesthetics in our Dallas, TX MedSpa today.
Can I have an IPL facial?
Our Vital Forever Youthful IPL Facial works within the deeper layers of your skin to improve several complexion problems, such as:
Clogged pores
Dilated capillaries
Enlarged pores
Freckles
Hyperpigmentation
Hormonal issues appearing on the skin
Melasma
Layers of dead skin cells
Poor skin texture
Rosacea
Sun damage
Wrinkles
You will need to have a consultation with our aesthetics team to determine if an IPL facial is the right facial rejuvenation treatment for you.
An IPL facial at Vital Aesthetics can be performed for you in 20 – 30 minutes in one of our treatment rooms. If you have additional treatments at the same time, then your appointment time will be longer. To start the process, your skin will be cleaned and dried before we place the protective wear over your eyes. The IPL facial will be administered using our handheld technology that will be passed over your skin while emitting laser energy pulses. While most patients will have some discomfort during IPL, it's tolerated well by most because of the short treatment time. You will be sent home with specific aftercare instructions on how to care for your skin at home.
There usually is no recovery period needed with an IPL, but you will leave our office with your skin a little swollen and pink. This will decrease on its own as the day continues — it can be concealed with cosmetics if you want. You may not enjoy the appearance of your skin for a few days, but you should not feel pain or discomfort. Vital Aesthetics recommends you use some type of soothing serum on your skin's surface to minimize any irritation and promote healing. It also helps to take over-the-counter anti-inflammatory medicine to reduce swelling. Over the course of 2 – 5 days, the sun damage and other irregularities under the skin will come to the surface and then your skin will start to flake off. It is crucial to protect your skin from the sun as often as possible after IPL and not pick at your skin. While you will see some results after the first session, your skin will attain ideal results with several IPL facial treatments. Our medical team recommends having a series of IPL facials at Vital Aesthetics to see significant changes in your skin.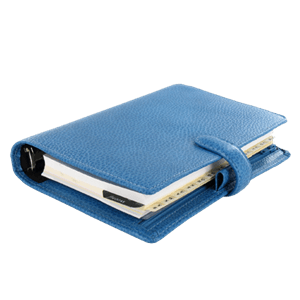 Plan Your Procedure
How Long It Takes

< One Hour

Procedure Recovery Location

Outpatient
Contact Us
Identifying Your Skin Needs with IPL
We encourage you to learn more about our Vital Forever Youthful IPL Facial treatments by contacting our Dallas, TX office. You can easily schedule a skin assessment with Dr. Eller or Dr. Cavenee. With these treatments, we can go deep within the layers of your damaged skin to help bring back a radiant glow and a smooth complexion to your skin.
Related Treatments