What is Laser Skin Resurfacing?
Our Vital fractional laser skin resurfacing at Vital Aesthetics is a nonsurgical aesthetic procedure that utilizes pulsating beams of light to remove dead and damaged skin cells layer by layer. The treatment is performed by our practitioners, Dr. Richard Eller and Dr. Michele Cavenee, at our Dallas, TX MedSpa.
You will love the anti-aging effects that laser skin resurfacing can produce for your skin. The Vital fractional laser skin resurfacing can be used to decrease the visibility of deep wrinkles, acne scarring, sun damage, and pigmentation problems. Also known as a laser peel, fractional skin resurfacing is an ideal facial treatment if you want clearer, softer, younger-looking skin. Depending on the condition of your complexion, this laser may be adjusted in depth and intensity for your best results. Any concerns or questions may be discussed with our aesthetics team during your assessment and consultation.
Do I qualify for laser skin resurfacing?
Laser skin resurfacing is not appropriate for men and women who have excessively loose skin, deep wrinkling, very dark pigmentation of the skin, or an active acne outbreak. The treatment may not be effective in treating these conditions or make your acne worse. Most of the time, our laser skin resurfacing is safe for all skin types. If you see skin damaged by the sun, age spots, acne scars, wrinkles, fine lines, or hyperpigmentation, then this treatment may be a worthwhile treatment. In addition, laser skin resurfacing works wonderfully for patients who have a rough texture, scaly patches, or other irregularities. Additionally, it's important to know that there is a recovery period associated with these laser treatments. Some patients, based on their skin condition, may need up to 2 – 3 weeks for recovery.
Our laser skin resurfacing technique
When you come to your laser skin resurfacing appointment, we will take you to your own treatment room to have your session. We will provide you with protection for your eyes and ask that you wear them for your safety. Depending on the depth of your laser skin resurfacing, you may need a topical anesthetic to ease the discomfort the laser can cause. For the full face or more intense laser treatments, some kind of sedation may be required. During the treatment, you will recline in the treatment chair as the laser passes over your skin, precisely targeting the needed areas for rejuvenation. You may feel the warmth from the laser followed with cold air from the system's built-in cooling device. The laser energy works to remove layers of damaged skin cells while also stimulating new collagen growth.
After Laser skin resurfacing
After laser skin resurfacing, you will recover at home. You can expect your skin to look pink with some swelling and irritation. This should subside in a few days. Your skin peeling process may take 3 – 5 days or more to shed. We will give you specific instructions on how to care for your skin post-laser treatment. All patients should reduce UV exposure after laser skin resurfacing. Protect your skin at all times. Regardless of the intensity of the peel, the skin will naturally flake, crust, and peel off. Let your skin naturally go through the healing process by not pulling on the peeling skin. This will help to prevent scarring. After the shedding phase has finished, your skin should feel smoother while appearing clearer, rejuvenated, and younger.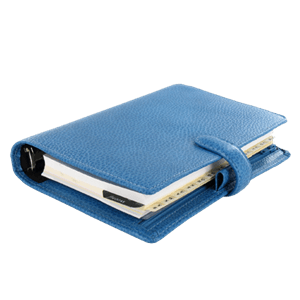 Plan Your Procedure
Procedure Recovery Location

Outpatient
Contact Us
Your skin can feel luxurious with Laser Skin Resurfacing
A Vital fractional laser skin resurfacing can provide you with excellent results. You can talk to our aesthetics team if you think you might benefit from facial skin treatments at Vital Aesthetics. If you want to hear more, we invite you to call our office in Dallas, TX today to schedule an appointment with Dr. Eller or Dr. Cavenee. Our aesthetics team will take great care of you and your skin.
Related Treatments