What is FaceTite and AccuTite?
A normal part of the body's natural aging process includes the slowing of elastin and collagen production in your epidermis. The end result is more visible wrinkles, lines, and creases, as well as loose skin around the chin, neck, and jowls. To fight these signs of aging, Vital Aesthetics offers FaceTite and AccuTite. This exciting nonsurgical treatment, advocated by Dr. Richard Eller and Dr. Michele Cavenee, uses radiofrequency (RF) energy to contour and tighten the skin at the same time. It is possible to enjoy a tighter, more youthful facial appearance that has fewer wrinkles without the invasiveness and downtime from a facelift. We encourage you to schedule a consultation at our Dallas, TX office to learn more about the FaceTite and AccuTite advantages.
Do I qualify for Facetite or accutite?
FaceTite and AccuTite are generally utilized to treat smaller, more sensitive areas on the face. You may have lines that form around your mouth, have bags under the eyes, or have loose skin around the neck and chin area. You're a great candidate for this treatment if you're experiencing early signs of aging and wish for an increase in collagen production to achieve skin that is tighter. To be able to receive this treatment, you should not be pregnant or have had cosmetic injections performed within the last 6 – 8 months. An appointment with Dr. Eller or Dr. Cavenee can determine whether or not you are a candidate for this treatment.
Our Minimally Invasive techniques
While you are numb with a local anesthetic, the FaceTite or AccuTite cosmetic therapy will be performed. These technologies employ a minimally invasive technique via a tiny cannula underneath your skin. Once the cannula is placed, another applicator will be placed on the surface of the skin to release the RF energy. The temperature will be controlled and monitored via internal and external thermometers to make sure the heat is safe. The RF energy the FaceTite device releases will attack fat cells and will also cause your skin to contract, sparking an increase in collagen production. Sessions normally last around 45 minutes per treated area.
Following a FaceTite treatment, you will be asked to return home to rest for the remainder of the day wearing a compression garment. You should be able to return to your daily routine by the following day. It could take around three days for any redness or swelling to fade. Strenuous activities and exercises should be avoided for about two weeks. Patients will normally see some results directly after their FaceTite or AccuTite sessions. But since the treatment involves stimulating the collagen process, you may see more gradual improvements for about 3 – 8 weeks afterward. Your results will be long-lasting if you keep up a healthy weight through proper diet and exercise.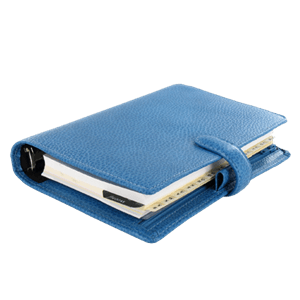 Plan Your Procedure
How Long It Takes

Varies

Procedure Recovery Location

Outpatient
Contact Us
Face Your aging Skin at Vital Aesthetics
Surgical procedures, such as neck lifts and facelifts, do not have to be the only solution for producing tighter, younger-looking skin. FaceTite or AccuTite, provided by our Dallas, TX physicians, can tighten skin and address your concerns. It uses a unique RF-assisted lipolysis procedure that ignites collagen and contracts the epidermis. Call today to schedule your consultation with Drs. Eller or Cavenee at Vital Aesthetics.
Related Treatments