What is Laser Liposuction and Fat transfer?
Vital Aesthetics in Dallas, TX is proud to have the Alma Laser's BeautiFill™ Fat Transfer System made by LipoLife available for laser liposuction and fat transfer services men and women in the DFW area. Our board-certified general surgeon, Dr. Richard Eller, and our board-eligible physician, Dr. Michele Cavenee, offer consultations for laser liposuction and fat transfer services at our MedSpa.
What makes our BeautiFill sessions so exciting for our patients is that the fat transferring process has been improved by streamlining the three processes of harvesting the fat. Instead of each step being performed separately, all three steps are being performed at the same time. The fat is removed, aspirated, and processed all within the same fat transfer system. BeautiFill can be performed at our office in Dallas, TX with excellent results. The fat can be transferred immediately after processing. If you would like more information, please call and schedule a consultation.
do i qualify for Beautifill?
Dr. Eller or Dr. Cavenee will provide you with a consultation to determine if you are a great candidate for laser liposuction and fat transfer procedures with our BeautiFill technology. You may want less fat in one area and more volume in another, which can be achieved with this treatment. Both women and men at Vital Aesthetics considering this procedure should be at a healthy weight and have enough fat to remove for the BeautiFill Fat Transfer System to process for adequate transfer.
Our Nonsurgical Techniques for Lipo + Fat Transfer
Laser lipolysis and fat transfer have made great strides in recent years to streamline the fat removal, aspiration, and fat processing steps for aesthetic concerns. The BeautiFill Fat Transfer System allows our doctors to do more than one step at a time. We will prepare you for the procedure and administer your selected method of anesthesia and/or sedation. Your doctor will insert the cannula into the harvesting area and begin the removal steps of your treatment. The fat will be suctioned through a tube and transported into the BeautiFill Fat Transfer System for purification and processed for reinjection into other areas on your face or body. Instead of each step being performed one at a time, the BeautiFill Fat Transfer System can have fat ready to transfer as soon as the harvesting is complete. We will prepare the injection site(s), and the healthy fat tissue will be transferred layer by layer into the area that needs volume.
After Your BeautiFill Treatments
After the transfer process has been completed, you will go through a healing period. Keep in mind, there are at least two sites on the body affected by this treatment: the extraction area and injection location. The recovery process may be longer if a bigger section on the body is treated. As an example, a fat transfer for lip enhancement will generally only need a 1 – 2-day healing period whereas a transfer to a larger section, such as the butt or breasts, will take longer. Each area will appear swollen and red, but the results can be seen relatively fast and areas treated with fat removal will look leaner.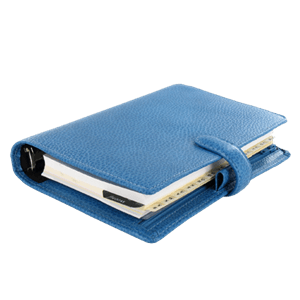 Plan Your Procedure
Procedure Recovery Location

Outpatient
Contact Us
Discover our Laser Lipo + Fat Transfer Approach
If you are looking to get fuller lips or want to soften facial lines, this treatment may be a great option. Moreover, a fat transfer works great for your body, such as the breasts. This treatment allows for the slimming of one area to fill out another. Vital Aesthetics offers this treatment to help you to achieve the look you desire without undergoing major surgery. We welcome you to call us to schedule your consultation in Dallas, TX.
Related Treatments