What is Axillary hyperhidrosis treatment?
Are you concerned with how much you sweat? Do you experience excessive sweating? Dr. Richard Eller and Dr. Michele Cavenee would like to meet with you to discuss treatment options to put an end to your embarrassing, overpowering perspiration. At Vital Aesthetics in Dallas, TX, we have radiofrequency (RF) microneedling treatments with our Morpheus8 device by InMode to address your overactive sweat glands. Every patient who would like to have a consultation for our RF microneedling for hyperhidrosis will have a personalized treatment plan. The number of sessions needed and how often maintenance sessions need to be repeated will vary from person to person. If you would like to talk to Dr. Eller or Dr. Cavenee about our excessive sweating treatments, please contact our office in Dallas, TX to make an appointment.
Do you need help with excessive sweating?
No one loves being an excessive sweater. In fact, many of our patients at Vital Aesthetics say that hyperhidrosis limits their lifestyle, causes embarrassment, and takes up a lot of time to maintain their hygiene. To qualify for RF microneedling for excessive sweating, you may:
Change your clothes several times a day
Easily sweat through an outfit regardless of activity level
Replace clothing frequently because of sweat rings or discoloration
Believe antiperspirants and/or deodorants do not work well for you
Feel self-conscious and embarrassed by your sweating
Want to experience life fresh and clean instead of immediately sweaty
Our RF MICRONEEDLING Technique
Please come to your appointment without wearing lotions, antiperspirants, or deodorants. Do not shave on the day of the treatment (we will talk about how many days you need to not shave the area during your consultation). We will take you to one of our private treatment rooms to perform your Morpheus8 RF microneedling sessions for hyperhidrosis. We will prepare you for the treatment by numbing the area with a local anesthetic (if needed). Then, you will recline comfortably in a treatment chair so that we can access your underarm area. The device will make passes over your skin to make contact with your overactive sweat glands. The controlled, high-intensity heat from the Morpheus8 will cause the elimination of sweat glands in a process called thermolysis. Each underarm will be treated quickly in the sessions. Dr. Eller or Dr. Cavenee will discuss your treatment plan in detail with you. The number and frequency of your sessions will be determined on a personal basis.
After Your Hyperhidrosis Treatments
Your underarms will potentially look slightly swollen and red. You may have some spot bleeding from the microneedling. As your body begins to heal and eliminate sweat glands, you will see and feel a decrease in the amount you sweat. If you have any questions or concerns in between your Morpheus8 RF microneedling sessions, please call our office for assistance.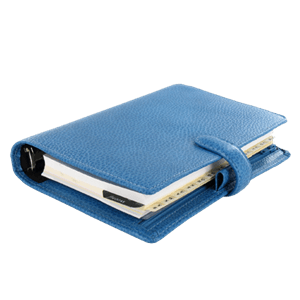 Plan Your Procedure
Procedure Recovery Location

Outpatient
Contact Us
Sweat Less and Be Dry More
Living life with the constant burden of excessive sweating is not something you have to endure alone. We can offer you no-sweat solutions at Vital Aesthetics in Dallas, TX. Dr. Eller and Dr. Cavenee are thrilled to offer their patients RF microneedling with the Morpheus8 technology for hyperhidrosis. If you would like to be considered for treatment, call for a consultation today.
Related Treatments