What are Chemical Peels and Facials?
To provide the highest quality results from chemical peel aesthetic treatments, Vital Aesthetics uses only medical-grade chemical peels (such as salicylic, glycolic, lactic, and trichloroacetic acids). We also have facials that will boost the health of your overall skin. Our licensed aestheticians, Dr. Richard Eller, and Dr. Michele Cavenee work together to design and implement our chemical peels and facials for men and women in the Dallas, TX area. Our chemical peels are a part of a skin care regimen that works to resolve skin irregularities, including scars, fine lines, wrinkles, uneven patches, hyperpigmentation problems, and more.
Chemical peels eliminate damaged, dead skin cells with a specific solution on the skin, which causes the visible layer to peel off. As your skin heals and starts to rejuvenate and repair itself, you may see a smoother, clearer complexion. A chemical peel treatment is a nonsurgical option to make your complexion radiant and can be used for the face and neck.
When you have a chemical peel, we highly recommend that you have a basic facial or an oxygen facial for optimal results. We will clean your skin of the impurities on the surface that can take away some of the effectiveness of the chemical peel. With cleaner skin, your chemical peel can sink in faster for better impact.
Who can have a Chemical Peel and a Facial?
Having your skin assessed by an aesthetic professional is the first step in the journey to healthy, smooth skin. A team member at Vital Aesthetics can evaluate your skin in our Dallas, TX office before selecting a chemical peel for optimal results. Chemical peel patients of both genders will have noticeable issues on their skin, like scars, discoloration, flaky skin, fine lines, sun spots, and more. We will suggest multiple strengths of chemical peels to meet your needs.
Our Chemical Peel and Facial Techniques
We perform the Jessner Peel most frequently at Vital Aesthetics, which is an excellent medium-depth peel. During your appointment at Vital Aesthetics, we will have you lying in a relaxed position to administer your treatments recommended by our team. Our licensed aestheticians will perform your basic facial before applying the personalized chemical peel to your face, neck, or both. The acidic solution will be brushed onto the skin. Then, we will allow the chemical peel to sink in for an appropriate length of time (determined in your chemical peel planning session). Finally, we will neutralize the solution on your skin (if needed). The solution will break down the skin cells of that outer layer of your skin, even long after you leave our office. We will give you specific instructions on what to do immediately after your chemical peel (like when you can wash your face, when it is safe to sweat, and what products to safely use). We encourage all of our Vital Aesthetics patients to bring a hat to wear outside following the peel to protect from UV exposure. Your skin may be sensitive to light after your chemical peel.
Depending on the strength of the chemical peel you receive, you should expect your face to peel and itch. We will go over ways to help your skin recover after a chemical peel, such as using soothing serums for discomfort and how to clean your face once you are home. The important thing to remember about a chemical peel is that your skin will itch. It is never a good idea to help your skin peel – let the skin come off naturally to keep it from producing an unwanted scar. In addition, you may need a series of chemical peels to get the most out of this type of treatment.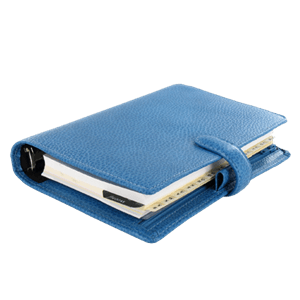 Plan Your Procedure
How Long It Takes

< One Hour

Procedure Recovery Location

Outpatient
Contact Us
Replenish your Facial Skin
Even if you know nothing about skin rejuvenating treatments, Vital Aesthetics can help you determine the ideal chemical peel and facial for your goals. Our licensed aestheticians will take great care of you and your facial skin. Your experience is important to us. Contact our office in Dallas, TX to book your skin consultation today.
Related Treatments