What is RF Skin Tightening?
Loose skin on your body can be really frustrating. You may live with loose skin, even if you have a healthy lifestyle to prevent loose skin. Our practitioners at Vital Aesthetics, Dr. Richard Eller and Dr. Michele Cavenee, understand why you feel self-conscious and disappointed in how your skin is aging. The depletion of collagen in your skin is a natural part of the aging process. How? You can restart the production of collagen with our FDA-approved RF skin tightening sessions with our TempSure RF Platform at Vital Aesthetics. We have several handpieces in varying sizes to deliver temperature-controlled heat to small and large areas, such as the upper arms, abdomen, back, chest, buttocks, thighs, and more.
If you would like to have an evaluation of your skin laxity with Dr. Eller or Dr. Cavenee, we invite you to make an appointment for RF skin tightening with our TempSure technology at your earliest convenience at our Dallas, TX MedSpa.
Can I have RF skin tightening?
As your body changes as you age, your skin may not be as tight as it once was in your youth. The good news is that if you are in good health, are at a maintainable weight, and have mild skin looseness, then you are already a great candidate for RF skin tightening with TempSure. Your expectations as to what this technology can do for your skin need to be realistic. Of course, the best results for skin tightening is through surgical excision of hanging skin. However, we know that not every patient needs to have surgery. This is why we offer these treatments. Also, you can have repeat maintenance sessions in the future to maintain the firmness of your skin for as long as you can.
Our RF Skin Tightening Technique
We use the TempSure by Cynosure technology at Vital Aesthetics. Many of our patients do not require an anesthetic for RF skin tightening on their bodies. If you think this will be a concern for you, please discuss this with your doctor at your consultation. TempSure is better for patients with mildly loose skin, not hanging flaps of skin (which can only be removed with surgical excision). Your TempSure RF skin tightening sessions may last 30 – 60 minutes. The timing of your appointment is determined by the number of areas you need to have treated. The size of your body parts enduring the TempSure session factors into the timing, too. We will clean the skin and prepare each area for the device to be passed over with ease. The heat energy from the TempSure technology will stimulate your skin to produce more collagen. This is how your skin will naturally become tighter. Your body will heal itself over time as the collagen causes the skin to look and feel tighter from the inside out.
You should see results from your RF skin tightening session in 4 – 6 weeks. Your body will boost the presence of collagen in the skin where TempSure stimulates the process. How your body responds to the treatment will dictate how effective it was in collagen induction. You will likely need more than one session to see a significant change in your skin. Not to worry, our aesthetics team will develop a treatment plan that addresses your needs or make recommendations as to other methods that may better tighten up your skin.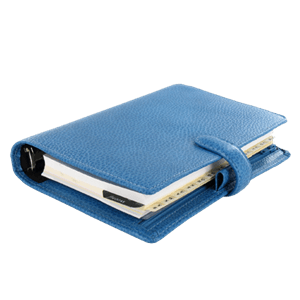 Plan Your Procedure
Procedure Recovery Location

Outpatient
Contact Us
Tighten Up at Vital Aesthetics
You have skin tightening goals, our team at Vital Aesthetics will do their best to help you achieve those goals. Dr. Eller and Dr. Cavenee offer RF skin tightening treatments in their Dallas, TX MedSpa for patients with mildly loose skin. If you want to know if our TempSure techniques would be beneficial for you, please reach out to our office for an appointment.
Related Treatments