When you want more lift and volume in your facial skin or just want to eliminate fine to moderate smile and laugh lines, think about requesting Restylane injections. With various formulas, such as Lyft (for the cheeks) and Refyne (for wrinkles), our Restylane injections by Dr. Richard Eller and Dr. Michele Cavenee can be customized to meet your needs. Restylane does a great job of taking on your aging skin by addressing lost volume with synthetic hyaluronic acid-based filler.
We recommend Restylane injectable dermal fillers because of its versatility as it treats many concerns with different formulas for results that last. You will love that your skin is softer and supple. Find out more in a consultation at our Dallas, TX office.
Can You Customize Restylane for me?
Yes, your Restylane injections can be personalized for your aesthetic goals. Restylane has a variety of formulas. Your treatment plan will be personalized to fit your needs and concerns. Restylane may help you to treat visible signs of age, like facial lines, or to boost the volume in your lips and cheeks. Your injections may also treat moderate to severe wrinkles, like laugh lines, frown lines, Crow's feet, marionette lines, nasolabial folds, and more. To qualify for Restylane, our medical team will ask questions about your current medications, allergies, health history, and more. We want to provide you with a dermal filler that is safe and can give you reliable, gorgeous results.
Our Restylane Injection Technique
Restylane injections are performed in one of our treatment rooms at Vital Aesthetics. Your skin will be cleaned and marked before the actual cosmetic injectable is applied to your skin. An anesthetic may be applied to the treatment areas for increased comfort. Your Restylane product(s) will be injected into your skin through a fine-gauge needle, and then the injection site will be gently massaged for the Restylane to be evenly distributed to the selected areas. After multiple injections, it would be beneficial to follow with a cold compress to decrease inflammation.
After Your Restylane injections
Once your Restylane injections are finished, you may resume your day as normal. The injection sites will appear slightly red and swollen, but this usually goes away in a few hours. Bruising may appear, but this may be camouflaged with makeup. It's suggested that you avoid strenuous activities, like exercise, for 1 – 2 days, and you should sleep upright for at least the first night. Most patients will notice some changes right after the injections, but it may take 1 – 2 weeks before the final results develop. Restylane injections can last up to one year based on the formula used.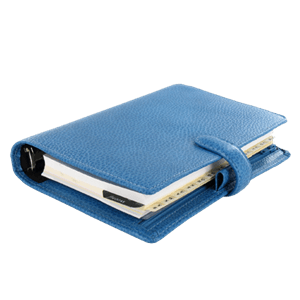 Plan Your Procedure
How Long It Takes

< One Hour

Procedure Recovery Location

Outpatient
Contact Us
Restylane: For your volume loss + renewal
Revive your face with a simple and effective injectable dermal filler. Restylane is a popular brand of injectable treatments at Vital Aesthetics. We have Restylane, Lyft, and Refyne for filling in wrinkles and lines or boosting fullness to give you a softer, glowing appearance. Call our Dallas, TX office for your consultation with Dr. Richard Eller and Dr. Michele Cavenee to get more info about Restylane and other available options.
Related Treatments