At Vital Aesthetics in Dallas, TX, Dr. Richard Eller and Dr. Michele Cavenee perform VOLUMA injections made with hyaluronic acid (HA). These anti-aging injections can address your less-defined mid-face. Say goodbye to skin that looks flat or gaunt due to genetics, weight loss, or age. We can inject VOLUMA for a beautiful new contour and renewed lift to the features of your mid-face. Giving you improvements that last up to two years, VOLUMA is also a dermal filler that will make your face feel softer and look smoother. Schedule a consultation to learn about how VOLUMA at Vital Aesthetics may refresh your appearance today.
Who Qualifies for Voluma?
You will have a consultation with Dr. Eller or Dr. Cavenee to decide if VOLUMA is the best choice for you. Based on your cosmetic goals and medical history, a personalized treatment plan will be developed. Most of our patients who request consultations for VOLUMA and other dermal fillers have volume loss in the mid-face area (from weight loss, hormonal changes, or age-related atrophy).
You do not qualify for cosmetic injectables, like VOLUMA, if you are a female patient who is pregnant or nursing at this time. Also, you have to be over the age of 21. VOLUMA is only approved for use by the Food and Drug Administration (FDA) to be injected into the skin of men and women age 21 and up.
Our Voluma Injection Technique
Once you've had a consultation with Dr. Eller or Dr. Cavenee, your injections may be performed on the same day or rescheduled for another day. In a treatment room, you will be seated comfortably as your cheeks are cleaned to prepare for the VOLUMA injections. We may apply a numbing cream to make the injections more comfortable, if requested. For accuracy, we may mark your face with washable ink before inserting a fine-gauge needle. When the filler has been injected, you may notice some swelling and redness, but this usually subsides in a few days.
After Your Voluma Injections
The wonderful news about VOLUMA injections is that they last for about two years. Of course, if you need to have maintenance injections, we are here for you! Immediately after your injection session at Vital Aesthetics, your injection sites may look and feel swollen with a reddish tint, which are common side effects. You may also have slight irritation in the injection site. These symptoms are almost always very minor. If you do have concerns or an allergic reaction, please call our office for assistance.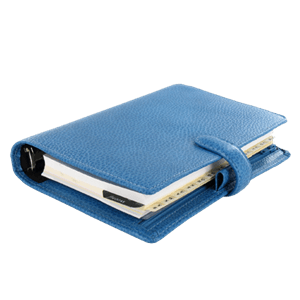 Plan Your Procedure
How Long It Takes

< One Hour

Procedure Recovery Location

Outpatient
Contact Us
Visit us at Vital Aesthetics for voluma
If you want more volume in the apples of your cheeks or more lift in your mid-face area, contact us about VOLUMA injectable dermal fillers at Vital Aesthetics in Dallas, TX. Make an appointment to meet with Dr. Richard Eller and Dr. Michele Cavenee. They can perform an evaluation of your skin and recommend a customized plan for VOLUMA injections to help you attain a radiant complexion and youthful appearance.
Related Treatments