Whether or not you choose Dysport or BOTOX for your wrinkles at Vital Aesthetics in Dallas, TX, your aging skin doesn't stand a chance. Dr. Richard Eller and Dr. Michele Cavenee are highly skilled in performing nonsurgical skin injections with abobotulinumtoxinA, or Dysport, for men and women with aging skin. Dysport is an injectable wrinkle relaxer that works, like BOTOX (made with variations of the same prescription drug), to reduce and soften lines and wrinkles throughout your face. Wrinkles are created by reiterated facial movements and expressions (like laughing, smiling, and frowning) that over time make the muscles tighten up. This causes the overlying skin to have a furrowed line that is visible, even when your face is resting. Dysport is specially formulated to ease the vertical lines between the eyebrows known as glabella lines by temporarily relaxing the muscle. At Vital Aesthetics, we provide our patients with natural-looking results that don't "freeze" their face. Request a consultation for Dysport wrinkle relaxer injections if you would like to appear more youthful.
Do I qualify for Dysport?
Do you have a desire to see your aging skin smooth again? We offer Dysport injections to men and women who have:
Moderate to severe lines in the glabellar region
Crow's feet at the corners of the eyes
Skin that constantly looks tired, aged, and/or chronically wrinkled (never relaxes)
If this describes your wrinkles, you may qualify for Dysport or one of our other cosmetic injectables.
Our Dysport Injection Technique
Dysport injections are performed in one of our private treatment rooms following your consultation with Dr. Eller or Dr. Cavenee. This type of consultation can last around 15 – 30 minutes, but we will perform the injections if you qualify. A local anesthetic or numbing cream is usually unnecessary because the Dysport is injected using a fine needle that creates minimal discomfort, but it may be requested. Your skin will be thoroughly cleansed and several well-placed injections will be made along the brow, followed by a cold compress to limit swelling and bruising. Following your treatment at Vital Aesthetics, you can resume daily tasks, but you should try to avoid strenuous activities for at least 24 hours.
After Your Dysport Injections
Following a Dysport session, you may have mild redness and swelling at and around the injection sites, but this should resolve within a few days. You should sleep upright for the first night and may want to use cold compresses as needed. Improvements are often seen within a few days as the appearance of your lines is minimized for a smoother, softer look. Your results typically remain for around 3 – 4 months and follow-up treatments can be done at Vital Aesthetics in Dallas, TX to maintain your results.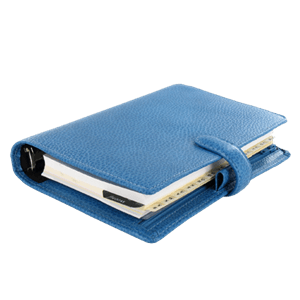 Plan Your Procedure
How Long It Takes

< One Hour

Procedure Recovery Location

Outpatient
Contact Us
Level out Your glabella lines with DYsport
If you are looking for a nonsurgical procedure to refresh your skin by relaxing the muscles making visible lines, Dysport wrinkle relaxer is a great choice. You can learn about Dysport and other treatments during your appointment with Dr. Eller or Dr. Cavenee at Vital Aesthetics. Our practitioners can create a custom plan that addresses your concerns and goals. We invite you to call our office in Dallas, TX to find out more about Dysport injections and schedule an appointment.
Related Treatments